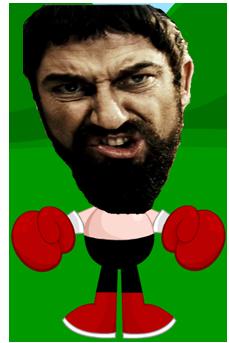 Strong Spartan is a character owned by Twilightwizard0309.
Who he is
Edit
Strong Spartan is a huge fan of Strong Bad, who sends him a ton of fan mail. He is also a fan of the movie 300, and had plastic sugery to make him look like King Leondias.
THIS IS SPAAAAAAARRRRRRRTA!!
THIS IS HOMESTAAAAAAAAARRR!!